blogs and comments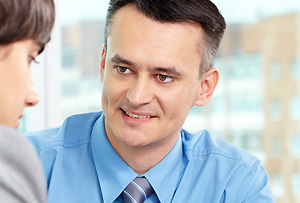 Although the statistics are hard to come by it is believed that translating and localising your company website into as few as 10 to 12 languages can give you access to between 80 and 85 percent of potential online global customers.
All businesses, if they accept the need and potential gains of a multilingual website have the opportunity to move faster and be more astute than their rivals. They could, for instance, start with 1 additional language and depending on the type of product or service they provide, choose German, which will give access to 80 million internet users and an additional 40 million non-internet using (by word of mouth) native German speakers. Return on investment can then be measured and if deemed to be successful another language(s) added.
When expanding the website language offering, varying forms of Spanish may be a good option, giving you access to not only Europe, but Latin America and the Spanish-speaking part of the population of the USA. It is estimated that by mid-century, the USA will have the largest Spanish-speaking population in the world.
We believe the top 12 languages (not necessarily in the order given) for website owners are English, Spanish, German, Dutch, Portuguese, Italian, French, Russian, Simplified Chinese, Japanese, Korean and Arabic. The potential ROI of translating a company's website into any one of these languages is greatly improved owing to increased access and the growing effect of digital material on the daily lives of those native speakers.
Of course the world never stands still and the world of e-commerce moves at an exponential pace. Tomorrows expanding markets are where we all need to be, India's offline purchasing power is ranked third in the world and connection to the internet is taking place at an expeditious rate.
RVR Translation Limited
is here to help your export and foreign customer growth become a reality. With sound advice, a database of highly experienced professional translators now spanning 6 continents, we are proud to serve businesses around the globe with innovative, world-class solutions for their translation projects.
Comment