blogs and comments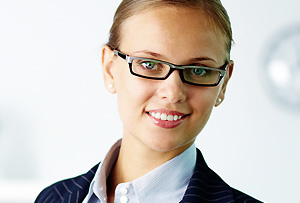 I wonder how many translation agencies and translators may find the following familiar…
A staff member from the marketing department of a multinational approaches you for the translation of a new product brochure. They want the content translated into several languages. Skimming over the quotation stage (during which content, lay-out and specific project requirements such as deadlines are considered) as well as the project management stage (during which the optimum teams of translators and proofreaders with the right experience are selected and assigned and the translation is carried out), let's suppose the various translations have been delivered. Then, out of the blue, three weeks later the customer comes back, saying "there's a problem with the translation". Shock and confusion set in. Turns out management have decided to send the translations to their local branch offices abroad for "approval"... Some of the feedback they've been getting: the translation is bad, that's not how we would say it, etc. In many cases the staff at the branch office are not even shown the original source text to compare the translation to, nor are they made aware of the actual project brief.
So, let's set the record straight: translation ≠ localisation ≠ copywriting. At a translation agency, at least 90% of projects come under the header "translation". Now, translation is changing content from one language to another. The content itself is provided by the customer. The translator's task consists of rendering the content into the foreign language, not writing new content. Localisation, on the other hand, means that the translator is given limited freedom to adapt the content in the course of the translation process to suit the language (grammar, style, vocabulary, etc.) and culture of the target audience. Copywriting is a specialised domain altogether and refers to writing new content for the purpose of advertising or marketing.
To any current and future buyers of translation services, I cannot stress how important it is that you indicate early on in the process which service you require, as this will determine not only the timescale and cost of your project but – most importantly - which qualified linguists will be selected for its execution. The translation of a technical manual should not be carried out by a translator specialising in legal documents - or vice versa. Localisation projects should only be assigned to qualified native speakers with experience in the specific subject matter of the translation.
As project manager this means that it is my task to ensure that translation projects are assigned to the right people for the job, i.e. qualified translators who live in their native country and who have built up an expertise in a specific field. Their translations are then checked against the source text by another linguist and re-checked by myself before delivery. This means that three professional linguists have been involved in carrying out your project. Bottom line: free up your staff's valuable time and leave the translating to us. It's what we do best.
Comment